Located in the Akihabara Electric Town Center in Tokyo [COCORO NO SEITAI HONPO SHOP] Massage●30min2500yen(tax in) Credit Card Pay OK ●45min3240yen(tax in) ●60min4000yen (tax in)●90min5700yen(tax in)Systemic fatigue, Deep stubborn coli 40 shoulder 50 shoulder・pregnant women to manipulative, Shoulders, Arms, Waist pain, Leg cold + Edema, Sciatica,and the like. Chiyoda-ku, Tokyo Sotokanda 3-10-6 Maruwa Building Telephone 03 (5296) 5562 (Year) At 12-21 (Monday Closed) JR Akihabara Station (Electric Town Exit) 5 minute walk away. 2minutes from Tokyo Metro (Ginza Line) Suehiro-cho Station. Three to four minutes from Akihabara Dai Building Akihabara UDX · Don Quixote Akihabara, Yodobashi AKIBA Osteopathic Council and Each Clinic, Loosen specialty store, Quick massage shop, Who can not be seen the effect,Such as relaxation shop, Effective also in beauty and diet by manipulative nurses and Anma Massage Shiatsu, acupuncture nurses, Such as qualified personnel [cocoro no seitai honpo shop] in the trial! I want by all means become a familiar position to be consulted in Akihabara.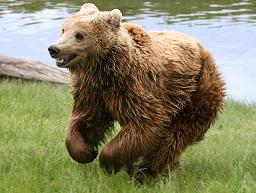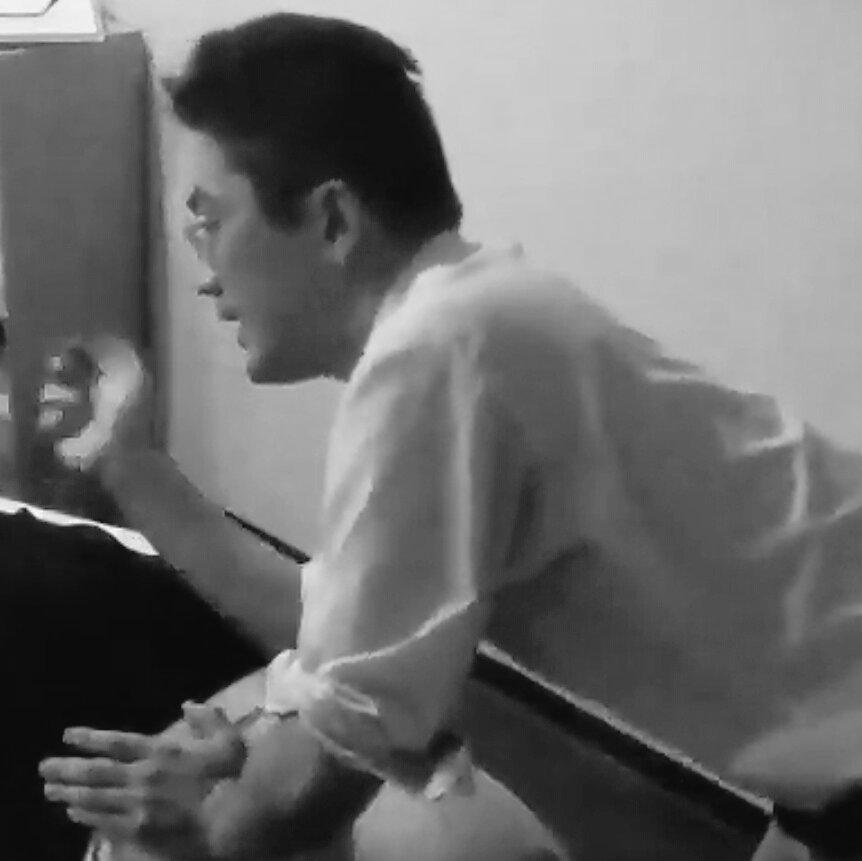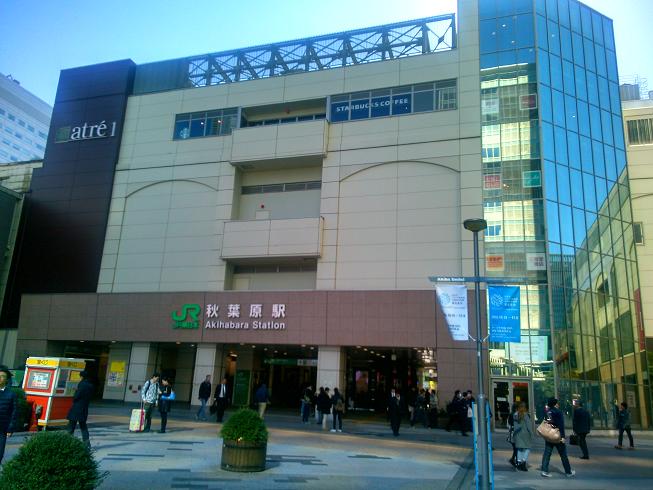 THE STORE IS LOCATED IN THE ELECTRIC TOWN OF AKIHABARA.
YOU CAN FEEL THE ATMOSPHERE OF KYOTO.
COCORO NO SEITAI HONPO SHOP
※Some Terminals May Display The Picture Inverted.This Page Has Been Confirmed On Android.
 
 

♪AFTER WORK. THE WAY HOME FOR A DATE WITH A LOVER, YOU CAN RELAX YOUR MIND AND BODY!! CAN BE USED WITH FAMILY LOVERS FRIENDS♪

 

 

MESSAGE FROM PRESIDENT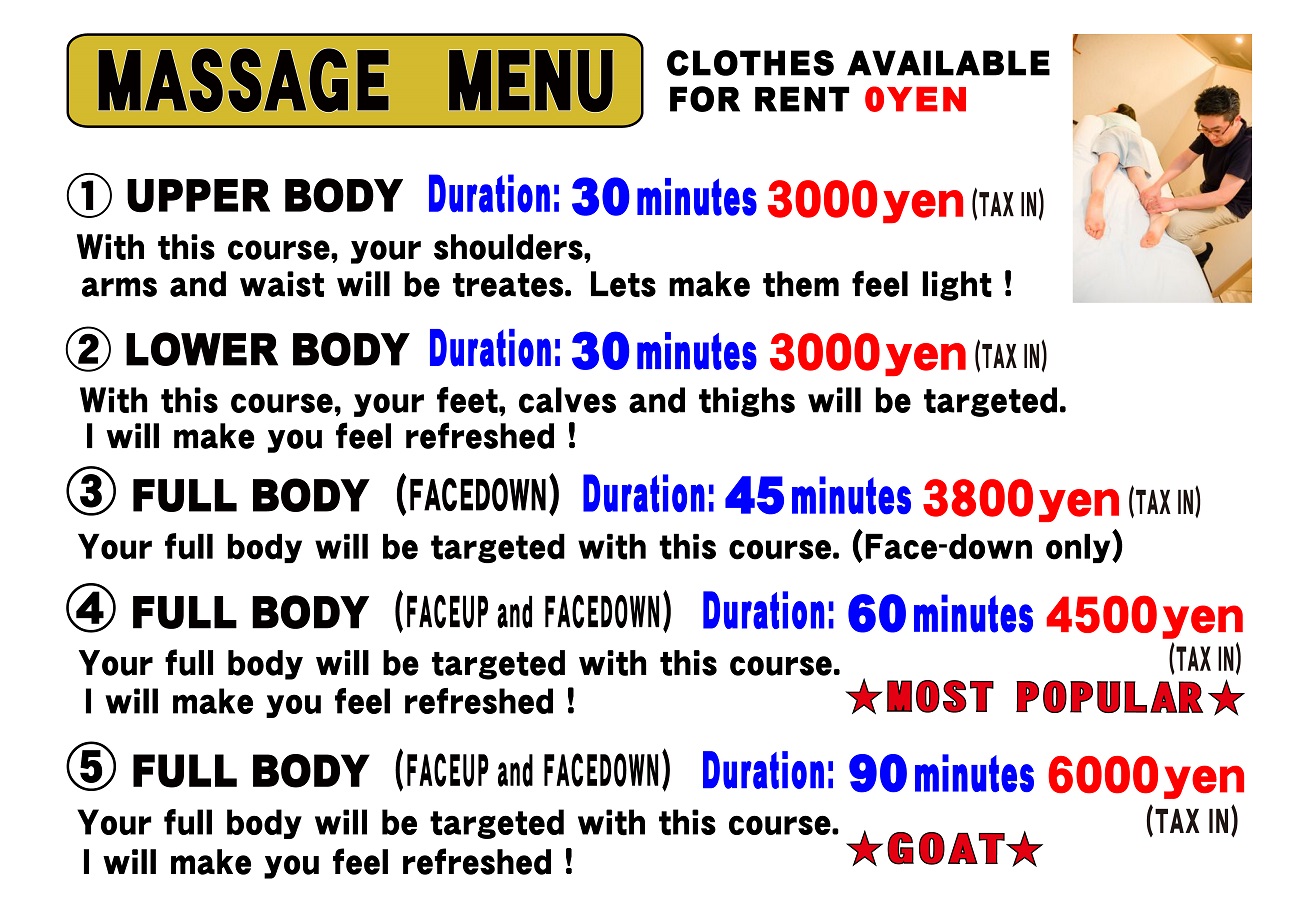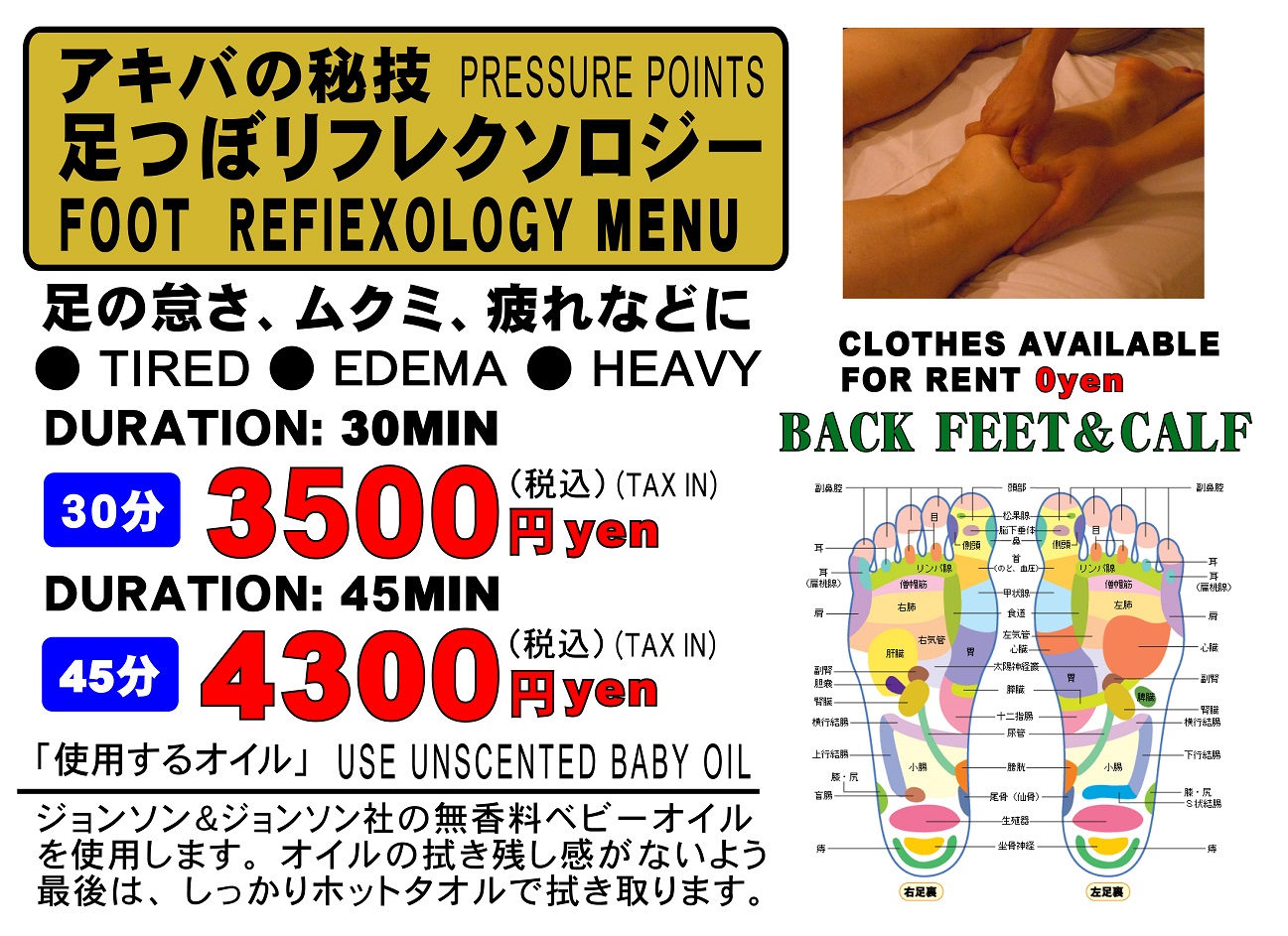 Always pursuing "bottom in Akiba"
OUR SPECIALITY
●Natural designed rooms can be makes you relax.
●All rooms are non smoking.
●About 5 minutes to [JR AKIHABARA] by walk.
●Sheets and bath towels and Ware, every time one of the treatment is finished,replace it with a cleaning settled.
●Highest [EARTH RITE COMPANY] massage bed, especially on the rank + oversize use,
●All private treatment room, clean air because humidified air cleaner installation.Negative ions released from the wallpaper.
●Extract from the leaves of the Shimanto River upstream of the cypress thinnings, the smell of 100% natural cypress.
●Mobile Phone Charger Rent For free.
---
BLUE FLAG"まっさーじ" IS IN THE ENTRANCE OF THE STORE.
---
THANK YOU !!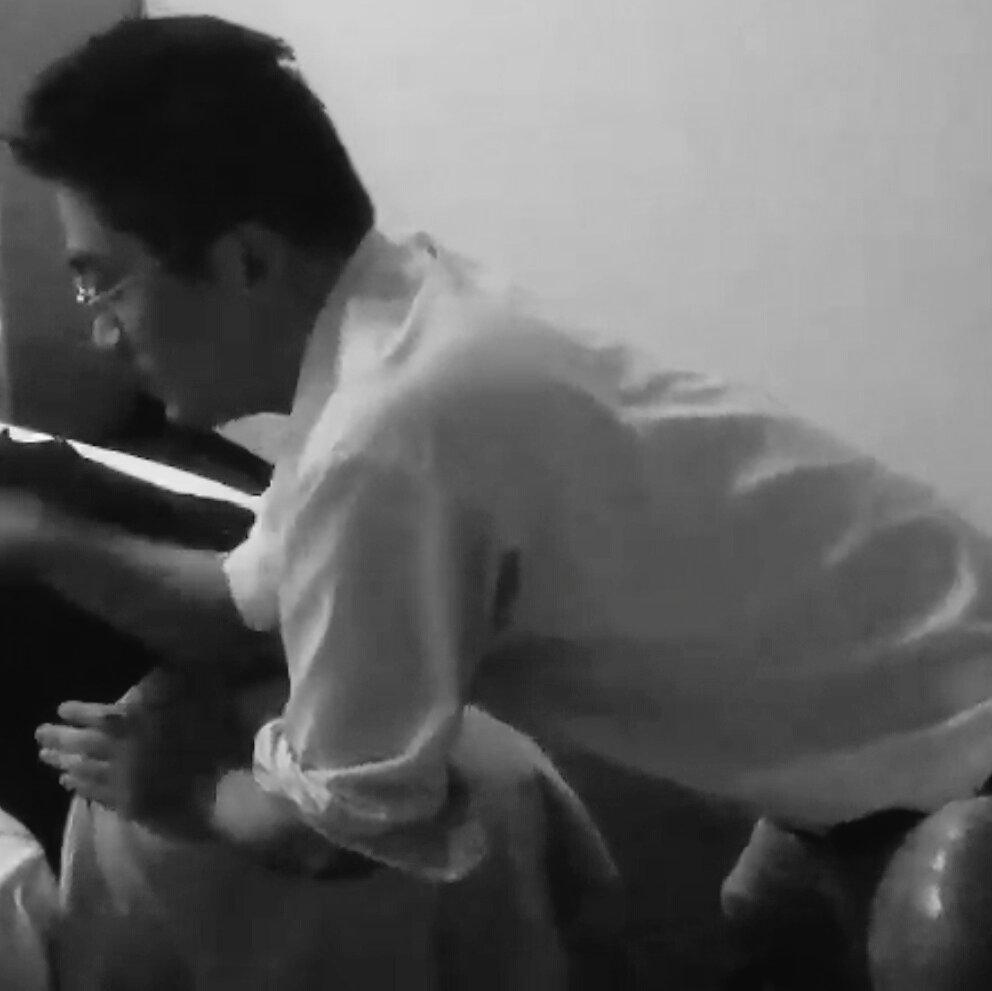 See you again someday and I pray for your continued success.
FROM.....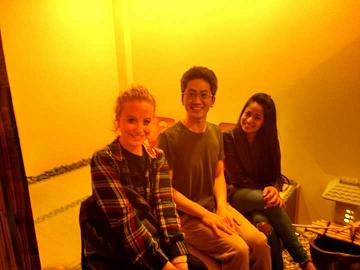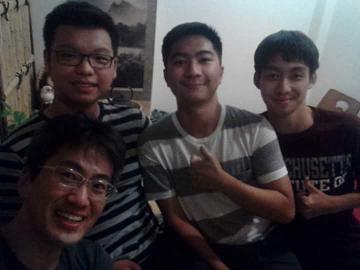 "Usa"        "Indonesia"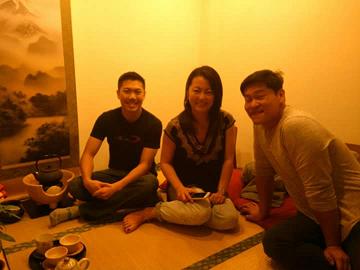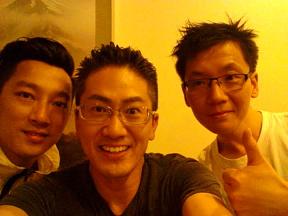 "San francisco"    "Shanghai"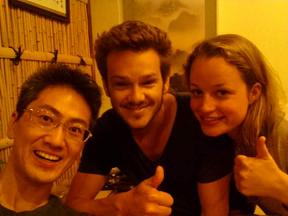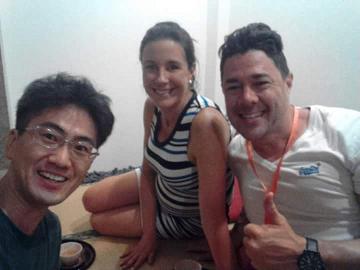 "Netherlands"      "Australia"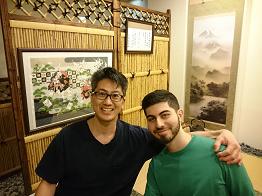 "California"    "New York City"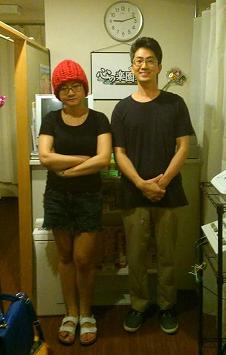 "vietnam-hochiminhcity"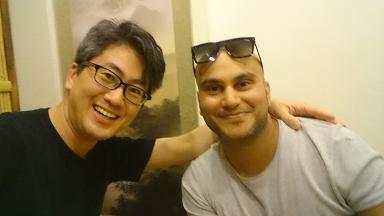 "Australia"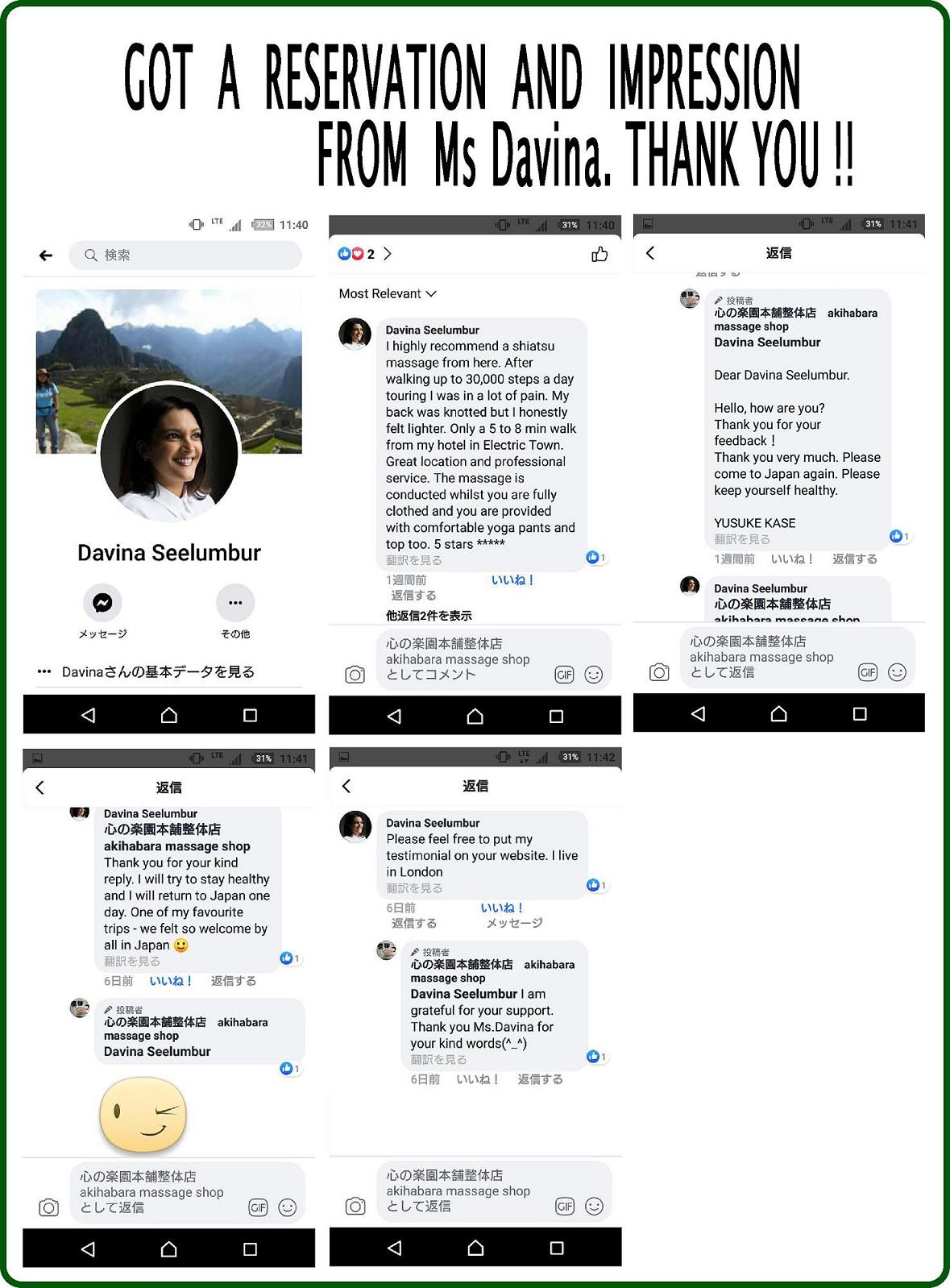 "Akiba hideaway bodywork shop"
Now "manipulative shop" is also fine service industry. The word where I think once is sometimes heard in or "harmony, respect, purity and tranquility"This is four provisions of the YonTadashi seven law Sen no Rikyu has described the role of the tea ceremony. To take care of the coordination with the (sum) people respect the (Kei) older people and their customers (Qing) heart pure to (rust) mind quietly gently Our always embrace the feeling of harmony, respect, purity and tranquility Try the hospitality of the "manipulative industry No1" to every one of our customers.
★After the treatment,The finest tea service★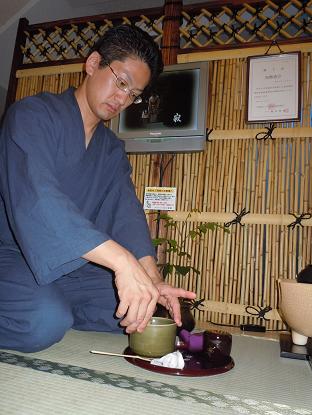 After the treatment, such as chiropractic and foot massage is
◎ slowly in tatami mats of laid a tearoom, intimate(^^)
◎ In the best of tea, mind refresh♪

WE ACCEPT MAJOR CREDIT CARDS & E-MONEY
---
AKIHABARA AREA MASSAGE
COCORO NO SEITAI HONPO SHOP
TEL 03-5296-5562
Maruwa bld B1,Sotokanda 3-10-6,Chiyoda-ku,Tokyo
Hours 12:00 to 21:00(Reservations first)
※Monday Closed
★JR Akihabara Station (Electric Town exit) a 5minute walk position
★Tokyo Metro Ginza Line Suehirocho 2minutes on foot from the station