Customer case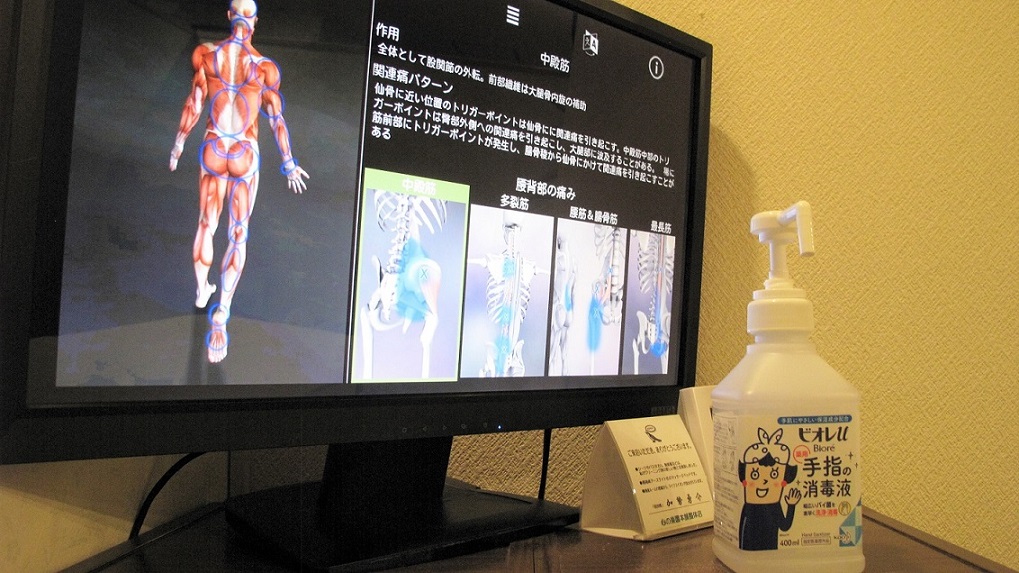 ■ The whole body gets tired.
■ Each part hurts. Muscles are in a hard condition. body is lazy.
■ eyes got tired.
■ concerned about posture.
■ Hernia, sciatica, lumbar, spondylolisthesis
■ Migraine, sudden headache, autonomic imbalance
■ Even if set an alarm clock in the morning, can not get up without notice.
■ Every evening, each part becomes painful.
■ After sleeping, woke up about four times in the middle of the night.
■ feel head hurts or feel heavy and not even spiritual.
■ Rehabilitation after causing muscle depression.
■ back hurts in the morning, after getting up from bed with an unreasonable posture.
■ Shoulder, back, discomfort of the waist, dull pain, heaviness.
■ Cold feet (back), swelling, tired, numb, paralysis.
■ Arthralgia and numbness in knees and elbows.
■ When twist body, back and back hurt.
■ leg hurts from the buttocks.
■ hurt back many times.
■ Improving the body caused by rheumatism.
■ During the unconscious, power is applied to each part.

■ When sleeping, suddenly get up with severe pain in tailbone (bones on hips).

■ Suddenly, a headache and red eye inflammation only occurred. can not get inflammation even after several days. visited an ophthalmologist, but in trouble as was diagnosed as having no abnormality in intraocular pressure.
■ The profession is a boxing player. Three days ago, after training, when bent and bent neck, hurt around the base of the neck and head. The next day there is a game. So want to adjust the condition.
■ shoulders got tired. taking care of my wife. have been in a corset for about four weeks. So the pain was relieved. But still feel strange.
■ lightly sprained right knee. was relieved a bit if had a plaster and a supporter. But still feel uncomfortable.
■ I have been suffering from pain in left shoulder and left arm since ancient times. However,from 2to3 weeks ago,pain increased more than before. following up with medicine and ultrasonic treatment device. Yesterday received acupuncture at the hospital but it was not effective at all. At around 3pm today, was attacked by a pain that seemed to be stunning while was at work. Soon, after receiving the treatment of our shop, the pain disappeared.
■ Occupation is a firefighter. At work, work while wearing hard and heavy shoes. Moving body a lot every day. However, can not get tired of whole body even if go to bed. Especially, shoulder hurts. In trouble because can not cure headache.
■ The hospital was diagnosed with intercostal neuralgia. The doctor advised me to organize. Have felt pain in neck for two days ago. Feel stiff around the scapula. Around the spine, feel in particular that the muscles on the right side feel stiff.
---
TEL 03-5296-5562
Maruwa bld B1,Sotokanda 3-10-6,Chiyoda-ku,Tokyo
Hours 12:00 to 21:00
Reservations first
Monday Closed
★JR Akihabara Station (Electric Town exit) a 5minute walk position
★Tokyo Metro Ginza Line Suehirocho 2minutes on foot from the station